Your family photographs are so important. I always encourage everyone to invest in them as after we are gone, our loved ones need them so much.
My recent experience with Christine and her lovely family has reinforced this belief for me wholeheartedly.
Last year, I ran my biggest ever giveaway at Christmas time. Christine and her family won the huge prize and I couldn't be more happy for them as they just had a little baby boy! However, life got busy (as it does with a newborn in the mix!) and we decided to do the session in the summer. This would work well as her son would be sitting already and we could do the photos outdoors.
I would have never have imagined what happened next. I received an email from Christine at end of April that took my breath away. Sadly, the father of 4 beautiful children and the loving husband of Christine, Ryan, had passed away. I was devastated. I felt so guilty not having taken the photos the winter before so they could have beautiful professional images together.
This beautiful little family was left without a husband and a father and I am so saddened by this. We did manage to pick a date in late fall and still do the photos together. Christine assured me that everything happens for a reason and now they will have beautiful photographs that can be healing for them after this tragic loss.
We had a wonderful session. Her kids were super well behaved and very easy to work with. After we were done and I got home, I looked at the photographs and I had to do something special. So, I contacted their last professional photographer Julie, and with her permission, I used one of Ryan's last image to superimpose unto the image using Photoshop. Although I was worried about the look, I think it turned out beautifully.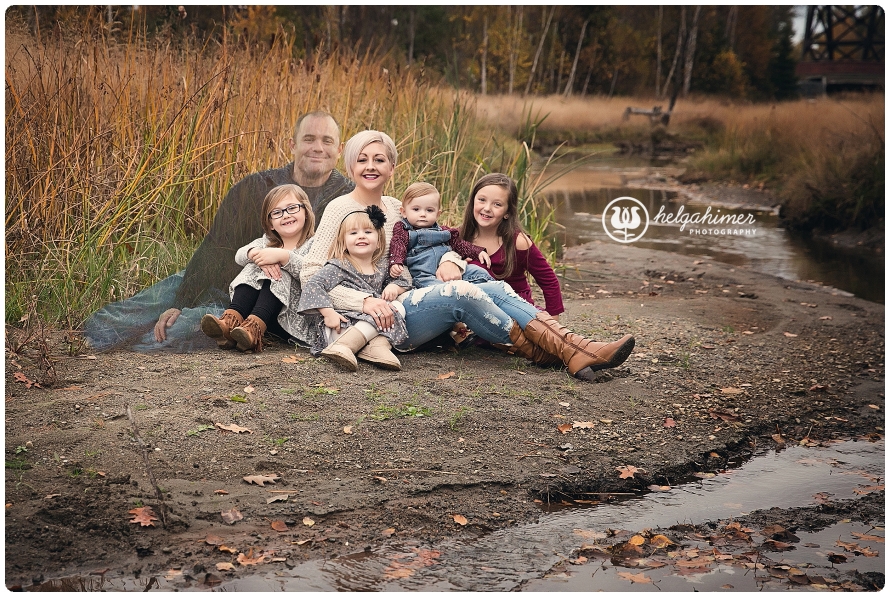 It is my hope that with these images, Christine and her family can find peace and comfort. I hope I can at least give them a lasting image to honour Ryan's memory.
xoxo,
Helga
---
Thank you for visiting and reading this blog. Comments and shares are always welcome! If you like to book your family portrait session, please contact me at [email protected] or call at 705-920-8089.