If you're a small business owner, or work for any product/ service business, you know the power of credibility and having people know you as the go-to person in your niche. And now with the power of social media, having a strong presence online is important for the same reasons.
When you want to learn about a specific product or service, niche or business, what do you do? You probably ask a trusted friend or family member, or search online. If you are like many other consumers, (71% to be exact), who are more likely to make a purchase based on a social media reference, what you see on social media, and what (or who) you are familiar with, plays a key role.
So why does this matter to you and your business? Because if you aren't online, and aren't available to your potential customers when they are searching for you, they will still find what they're looking for- unfortunately it won't be you they find.
Now before you dive in and just start posting frantically onto any and every social media platform, you want to start with a few things.
Setup Your Foundation
In order to be successful online, make sure you are putting your efforts into the right social media platform for your business. Decide on 1-3 key platforms that you want to be on and focus on those.
How to get started on a platform:
Set up the platform and make sure to completely fill out all the information
Add some posts so that your profile is full, ie. If you setup an Instagram account, add 9 posts before starting to follow people, so that when people start to follow you back, your account actually lets them know what you are all about
Understand your goals for social media, who your target market is, and the brand voice you want to convey to your audience.
Connect your website to Google Analytics so you can track you traffic from social media.
Create a content calendar so you can post consistently to each platform
Need more help getting setup on social media? Download this free guide to social media.
Be Consistent
Once you decide what platform you want to be on, have a good understanding of your goals and what kind of content you are going to post, keeping a consistent posting strategy, as well as being consistent across all your platforms and website is important.
How to Stay Consistent on Social Media:
Using a scheduler like Hootsuite, or the built-in Facebook scheduler helps you post content consistently.
Creating consistent social media graphics, and sticking to a colour theme helps people recognize your brand. Using an easy graphic creation tool like Canva or Relay helps create those graphics easily, quickly, and allows you to share professional graphic.
Attention
People want to buy and work with people they know, like and trust. Notice how I said people, not businesses. When I walk into a store and purchase, it's likely that I either had a specific product picked out ahead of time (from seeing on social media), or the sales person is great. Same idea at restaurants; oftentimes the server is who makes the experience memorable. We connect with people, not brands.
Social media is noisy, with a tonne of posts, people sharing, commenting, etc. so how do you stand out online and grab someone's attention?
Photos
Sharing a great photo of yourself or team is an amazing way of showing your personality, and the 'brand voice' of your organization. Hiring a professional photographer can help to capture beautiful head-shots, but also fun, 'behind the scenes' type shots that you can then share on your website and social media.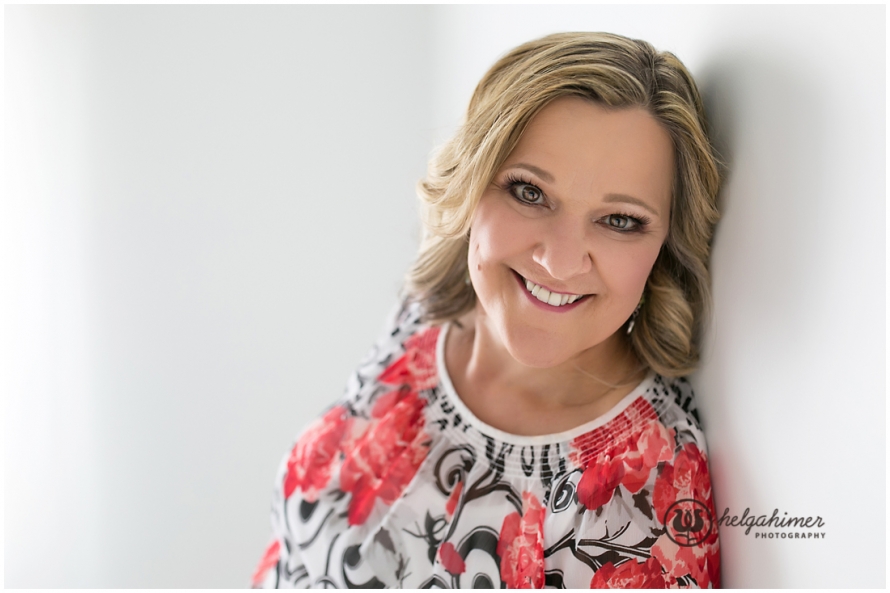 Videos
Videos are a huge part of social media today. Videos receive more views and engagement and help viewers get information quickly. It also grabs attention in a fast-paced 'scrolling' world.
How to incorporate video into your social media strategy:
Create a weekly or bi-weekly 'show' on Facebook Live to cover topics relevant to your audience.
Upload the video to YouTube. Include keywords, tags and a keyword rich description to help people find you that are searching.
Create a short clip of the video to post onto Instagram. Add a short description about the video and change your bio link to a link to your blog post with video embedded.
Pinterest just rolled out Promoted Videos. Video is starting to be huge in the Pinterest community, so consider uploading to Pinterest as well.
Whatever online presence you do decide on, whether it's being only having a website, or deciding on using Facebook, Instagram and Twitter combined, make sure to learn about each platform so that you have a basic understanding of how to properly use them. Also make sure that you are taking time to respond to questions, and reply to anyone leaving comments. Because being social on social media is important.
For more social media tips and time-saving tools, sign up for my free newsletter and instantly get your free 'Ultimate Guide to Social Media for Business'.
---
Written by Leslie Mcdermid of The Social Launch. Leslie helps business owners save time and improve their online presence by providing social media management, consulting and training. You can connect with her at www.thesociallaunch.com or listen to her podcast at bit.ly/socialpod
supplied photo